Exciting, intriguing, action-filled, and simply hot. These are the suitable adjectives for one of the most popular TV series of the 21st century. So far. Supernatural has wo the hearts of many fans throughout the years of its broadcast. Are you one of those fans? If so, jump aboard this fun trivia quiz to find out knowledgeable you are about the lives and journey of the dashing Winchester brothers. Ready to test yourself? Then I wish you all the luck a d memory supplements in order to ace this quiz. Want more pointers? I have a couple of clues for you of what awaits in this trivia galore! 
The majority of the questions will gravitate towards the earlier seasons, so we don't spoil the fun for the audience who's falling a bit behind the schedule and haven't watched the last season yet. Plus, it's harder when it's been years since you've watched them, right? Do not rush. Read the questions carefully to catch any tricky wording. It wouldn't be a difficult quiz without such tricks! 
What's This Supernatural Quiz About?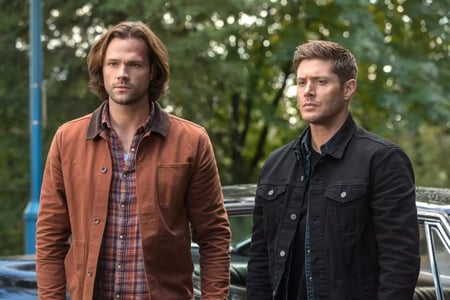 This quiz is mainly targeted on the hard-core fans of the show who've watched it a couple of times already. As there are many seasons to go through, the amount of plot information is insane. And you have to watch it a couple if times at least to remember it all! Especially considering that this Supernatural quiz targets different seasons and characters. Here, you will find small trivia details about the characters and all the major plot points of the story. Are you sure you remember all of them? Then let's find out right now, shall we? Of course, the majority of questions are focused on the two main characters (well, duh), Sam and Dean. However, you have to know certain details about some recurring people in the show as well to pass this quiz. 
The test consists of 20+ questions, each with only one correct answer. So, take your time to pick the correct one! Note: there are no multiple choice question in this test!   
About Denis
Denis is a maestro of amusement, curating delightful quizzes and trivia. With a knack for crafting engaging questions, Denis brings laughter and learning together seamlessly. From casual get-togethers to lively events, Denis's quizzes promise an entertaining and educational experience for all. Join in for a fun-filled adventure!
---